Finance
·
Pinkenba, Australia
Regional Process & Systems Manager APAC
Summary
Reporting to the Business & Process Director, the regional process analyst will be key in driving improvement of processes and systems. Responsibility will include reviewing existing processes and driving simplification and standardization whilst maintaining appropriate controls and flexibility for local markets. The role will be crucial in working with global teams to ensure global systems and processes are observed and deployed to regional markets. A high initial focus and timeframe will be dedicated to working with our Australian business, over time learnings and improvements from these initial projects would then be scaled across the region.
Responsibilities
To be successful in the role, the individual must work closely with various business leads to develop standard definitions and processes that can be applied across all business units, promoting transparency, and enabling standardized reporting, whilst also providing businesses the flexibility to meet local market needs.
Process & Master Data Definition
Defining key minimum master data sets and forming common definitions of key data sets across all APAC business units.
Ensure processes meet global template requirements – where possible ensure the usage of one variant across the entire region to allow consolidation and best practice sharing.
Process Improvement
Employ tools such as value stream mapping to critically review and refine processes to achieve lean processes whilst maintaining sufficient control and flexibility.
Work with business markets to address internal control issues and refine process to bridge gaps.
Promote a continuous improvement culture.
Design simple, efficient processes with the needed internal controls providing a baseline for future continuous improvement and addition of digital tools.
Digitise processes where possible to bring forth automation and removal of manual repetitive work.
Automated Reporting
Ensure that key data is captured through defined processes to allow the automation of reporting through a variety of tools.
Help build up core automated reporting sets with other team members, actively developing KPIs, through a variety of tools including Tableau, SAP BW and Celonis.
Project Management & System Roll-out
Work with key business unit stakeholders to document and define business requirements for regional systems, communicate these with IT colleagues.
Co-ordinate and manage, from the business side, the deployment of regional systems.
Co-ordinate and ensure the completion of adequate testing (UAT) prior to the roll-out of new processes and/or systems.
Mentoring
Act as a mentor for other team members to enhance their knowledge and improve critical thinking skills.
Mentor business users to ensure the successful adaptation to new processes, ensuring they understand why the changes are required and the value they deliver.
Global Systems & Processes
Act as a regional partner for Global Process Owners to ensure consistent application of GTI template and understanding of APAC business requirements.
Co-ordinate and manage the deployment of global systems and processes into regional markets.
Contribute as required to global teams to clearly articulate APAC business requirements.
Requirements
Degree in commerce, technology, or science
Ideally, a minimum of 5 years' experience working in business process improvement
Demonstrated ability to identify shortfalls in business processes & systems, define the required improvement measures and manage the implementation of these measures
Prior experiencing implementing and refining processes in SAP
Experience in audit would be desirable
Experience in project management would be desirable
Proficient user of core MS applications to complete analysis
create presentations and document processes
Proficient knowledge of core SAP functions is a must
Strong data analytical skills and a systematic approach to problem solving
Knowledge of Tableau and Celonis and would be advantageous
Good understanding of "value stream mapping"
General knowledge of continuous improvement methodologies would be advantageous
About Knauf

Knauf is one of the world's leading manufacturers of modern insulation materials, drylining systems, plasters & accessories, thermal insulation composite systems, paints, floor screed, floor systems, construction equipment and tools. With more than 250 production facilities and sales organizations in over 86 countries, 35,000 employees worldwide, and sales of 10 billion Euro (in 2019), the Knauf Group is offering a range of career opportunities – in Europe, the USA, South America, Russia, Asia, and Africa
Department

Finance

Locations

Pinkenba, Australia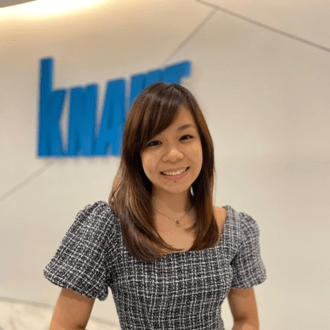 Contact
Yee Ling
Senior Executive, Human Resources
Workplace & Culture
Knauf employees play a large part in the success of the company. Their performance, competence and motivation are based on the implementation of the Knauf values of entrepreneurial spirit, dedication, partnership and humanity in the course of their daily work. Individual performances make a contribution to our joint success as a team. This is the basis for further growth of the Knauf Group.
About Knauf Asia Pacific
Knauf's venture into Asia began in the 1990s and has ever since expanded its operations to become a leading brand trusted by customers. The acquisition of USG Boral in 2021 only added to Knauf's strength and capabilities to become the best supplier for customers.

Knauf's aim is to be the market leader for safe, healthy, and comfortable design of living spaces. With the most experienced, talented, and diversified people operating over 30 production facilities across the region, we deliver the high-quality products required for the construction of sustainable, safe and comfortable buildings.
With an extensive distribution and sales network, our dedicated teams provide expertise backed by unparalleled quality service to provide the right solutions for your needs.
At Knauf, we are committed to deliver only the best to you – our customers and partners.

Finance
·
Pinkenba, Australia
Regional Process & Systems Manager APAC
Loading application form